JohnnyBeBad
biography
Playing guitar since childhood, i really like blues (My first nick on bandamp was JohnnyBB with only bluesy stuff, but I didn't use it for a long time so i forgot my password:) ) but I played many different styles also.
My biggest problem is equipment, i have a bad sound card, cheap microphone and yes, I know what I should buy but the situation here isn't the same as in USA, we in eastern Europe mostly have only one guitar at home:)
So don't be too harsh on recording quality. Try to check the REAL quality of the song. I say if the song is good when it's recorded bad, then it must be a hit when you record it "normal".
6

September 24th, 2008 + 1:09 PM
·

JohnnyBeBad
acoustic low quality song, please put your comments.
9

March 23rd, 2008 + 11:03 AM
·

JohnnyBeBad
Old song I wrote, without drums, if somebody has a wish to make them I would be very grateful:-), but I think this song is also good without them.
Just put your comments.
8

July 14th, 2007 + 6:07 AM
·

JohnnyBeBad
Here's a song I made it about year ago with a little help from TritonKeyboarder who recorded bass for this song.
I would appreciate that administrator delete my last account Jolly15 where I put some of my songs... I forgot my password and old email so I can't use this account anymore. If anybody knows who the administrator is, please tell me so I can send him PM.
Enjoy
12

July 11th, 2007 + 6:07 PM
·

JohnnyBeBad
It's about recent breakup with my girl, the songs tells it all. I know quality isn't good but I did my best with my little microphone:)
Any critic is welcome!

Lyrics:
Come to me closely to hear a whisper you wonít understand
ĎCause my mouth is full of broken thoughts
About us, about life Iíll never live

We canít be happy now canít we?

Once I was bad and you were good
But now it seems like weíre both lying on the ground
Waiting for the lies to pass further

We canít be happy now, canít we?

Trouble made us like this
Too weak and too selfish
The easiest way was to harm yourself and other

We canít be happy now, canít we?

We can walk to the stars
We can talk sometimes
We can get lost together
And make us better

We can wake up in the morning
Feeling our hands holding tight

We can close our eyes
And see only each other

But we canít be happy, canít we?
Alias:
JohnnyBeBad
Status: Offline
Threads:
4
Posts:
12
Songs:
4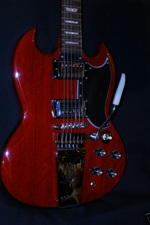 Joined: July 11th, 2007
Last login: September 21st, 2009
My Messengers
| | |
| --- | --- |
| AIM: | n/a |
| ICQ: | n/a |
| Skype: | n/a |